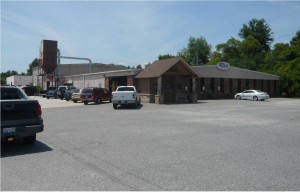 Mountain Showcase is the product of one man's dreams and passions, backed by the support of family and mentors.
Dan Casto began his journey into woodworking at the age of ten. In his uncle's wood shop, in a small town in Ohio, he set out with only hand tools and scraps of wood. What started with building bird houses and other small projects soon grew into a lifelong passion.
Along with carpentry, Dan had an affinity for nature and enjoyed the outdoors. While traveling on vacation with his wife, Robin, and their three sons, Adam, Ryan, and Chris, they happened to stop in a small mountain town nestled in the beautiful Blue Ridge Mountains of Western North Carolina. Having fallen in love with the area, in 1996, Dan and his family left Ohio behind and headed for Hendersonville, NC. It was here in the mountains, twenty-five years in the making, that one of the finest woodworkers in the industry formed, Mountain Showcase Group.
Dan's creative designs and passion for quality quickly caught on as Mountain Showcase Group grew from humble beginnings in a garage, to its current 35,000 square foot design and manufacturing facility utilizing state-of-the-art technology. In an age where countless box stores dominate the landscape and customer service is difficult to find, Mountain Showcase Group is proud to be family owned and operated and places customer service and satisfaction among its most coveted goals.